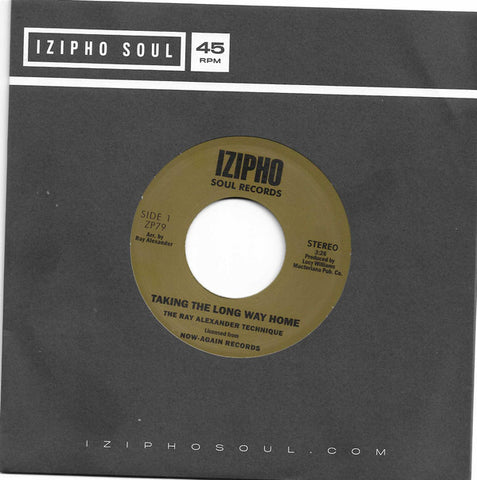 THE RAY ALEXANDER TECHNIQUE - TAKING THE LONG WAY HOME/ 1. I AM IN LOVE WITH YOU 2. I WONDER WHY (MINT CONDITION)
The Ray Alexander Technique were four gifted musicians from Harlem led by Raymond Alexander Jenkins, they recorded their solitary LP 'Let's Talk' in 1974. Amongst 70s soul and funk albums it is in the exalted status category. Selected as a first time on a 45 is 'Taking The Long Way Home', a wonderful mid-tempo opus conveying the message of never giving up.
Featured on Side 2 is the band's final and hideously rare LU JUN 45. Ray's friend Chris Bartley was enlisted and was the featured vocalist on both songs - 'I Am In Love With You' is a stunning sweet soul ballad, whilst 'I Wonder Why' takes the tempo up a few notches and packs an equally emotional punch thanks to the great arrangement and Bartley's achingly wistful performance.