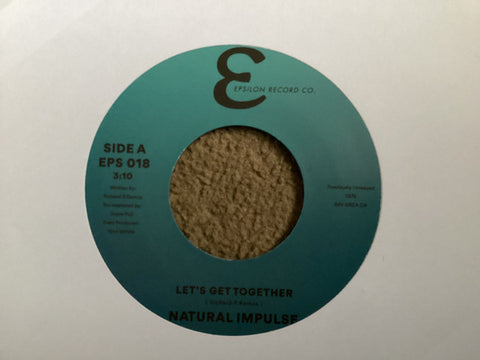 NATURAL IMPULSE - LET'S GET TOGETHER/B-SIDE EXTENDED VERSION (MINT CONDITION)
Let's Get Together is a previously unissued track. It came from via Richard P Ramos from a restored Reel to Reel Mastertape recorded in 1976. 
Natural Impulse from San Francisco, USA (formed by Richard Ramos) were nominated by TV personality Jay Payton nominated them for the first annual Bay Area music awards as best horn band.  Bands that shared that nomination included Con Funk Shun and Tower Of Power.