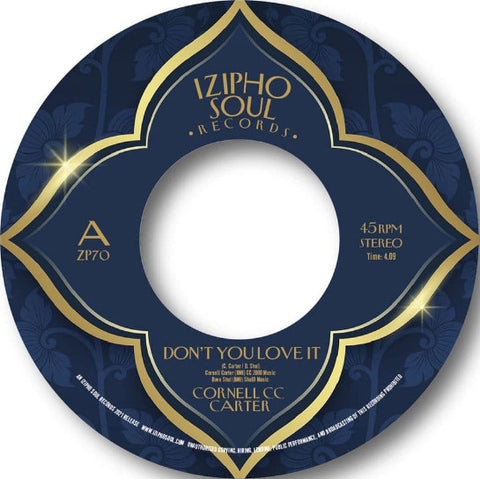 CORNELL CC CARTER - DON'T YOU LOVE IT/REAL (MINT CONDITION)
This is the first 7" single taken from Cornell CC Carter's highly anticipated album, NEXT LIFE, which was released in October. 
The man CC, along with his production team have devoted the past two years to write, produce and sing on no less than thirteen songs for your delectation. 70s / 80s soul and funk influences are inextricably intertwined throughout the album, and we have selected DON'T YOU LOVE IT and REAL for the first vinyl offering. We hope you relish Izipho's song choices for the first 45 - mid tempo magic, backed with ballad beauty!