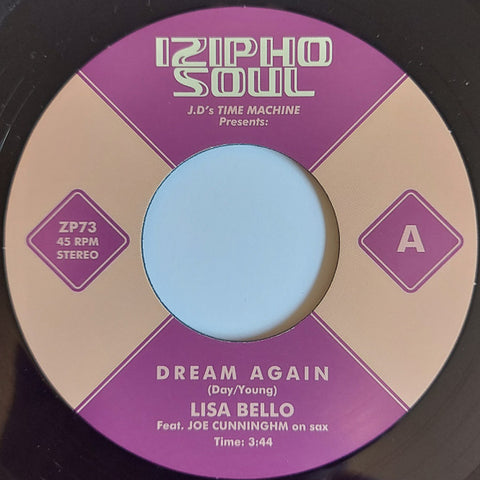 A-SIDE - LISA BELLO - DREAM AGAIN B-SIDE - JHERIMI HARMONI - RAIN ON MY STAR (MINT CONDITION)
IZIPHO SOUL have delved deep into James Day's musical catalog and unearthed two gems which were born to be released on a 7" single. Influenced by the great Philly Soul and Motown songwriting teams, vocalists Lisa Bello and Jherimi Harmoni give world class performances and saxophonist Joe Cunningham takes them home with soul and passion. Co-written and produced with Brad Young & Dow Brain of Underground Productions. Limited edition of 300.
Sound bite to follow.